different performer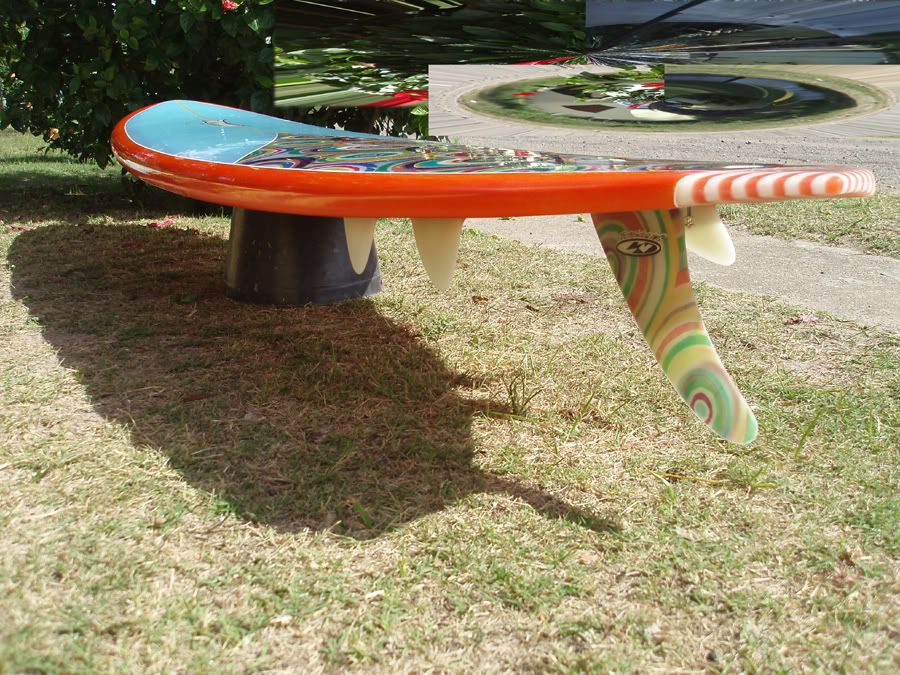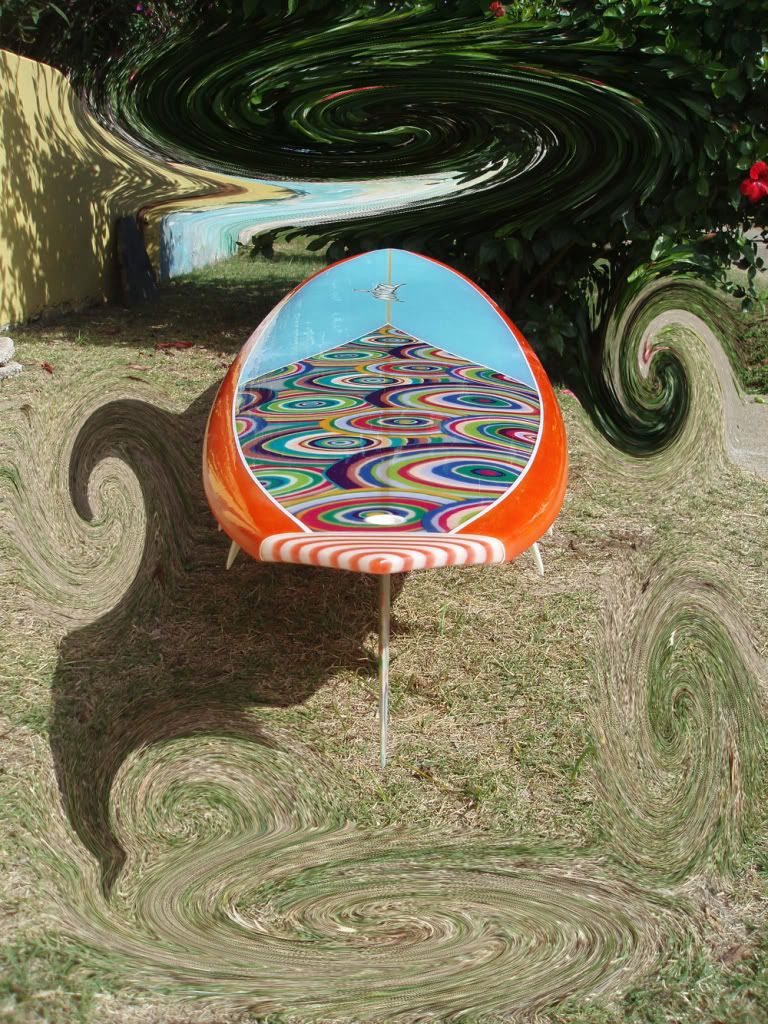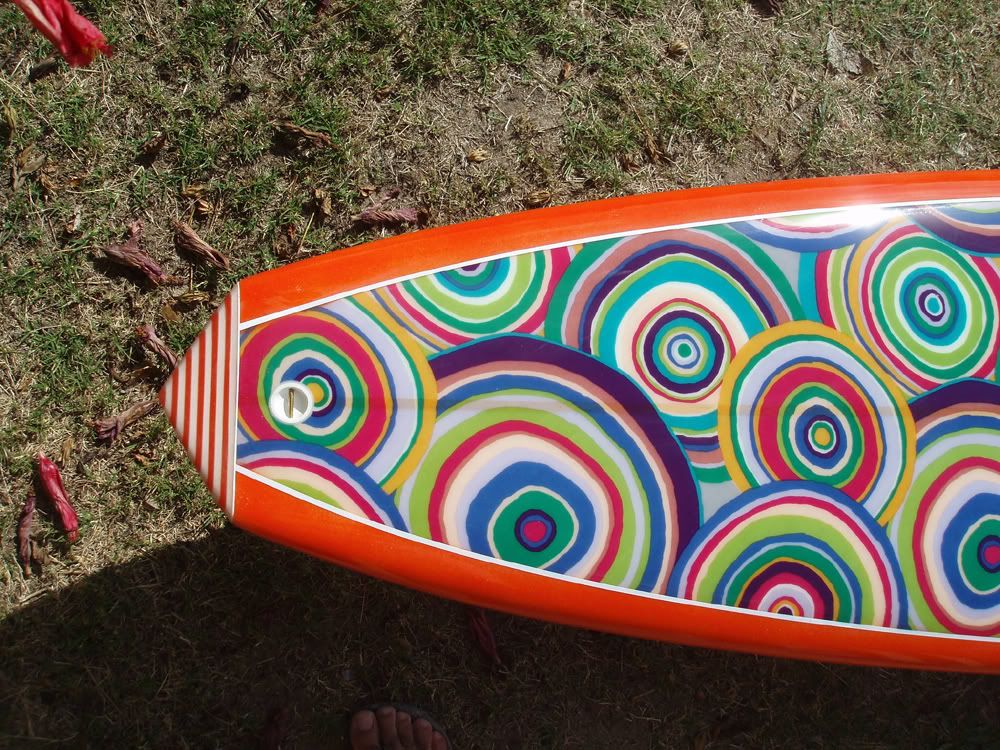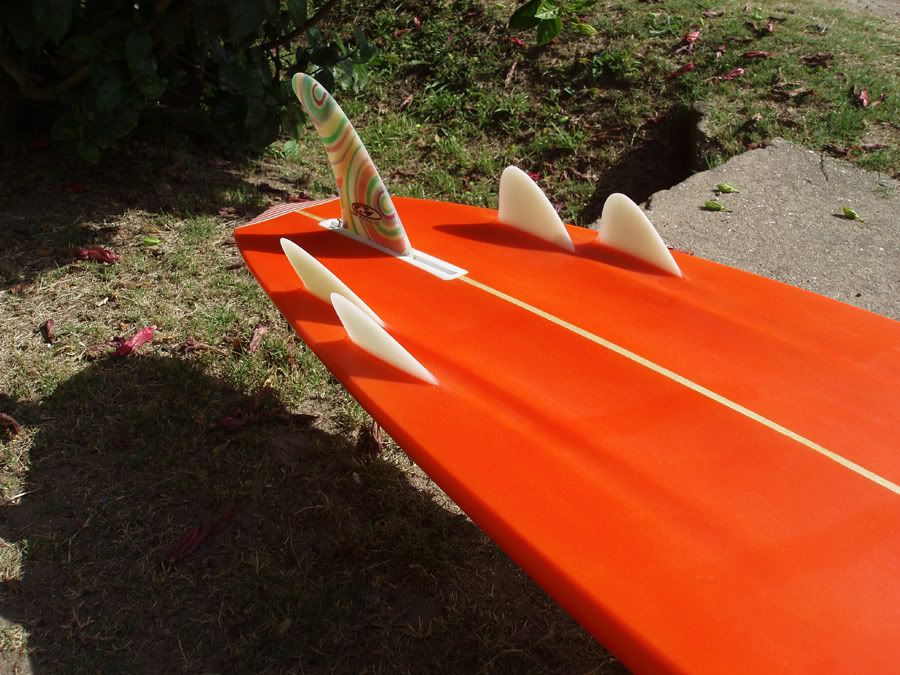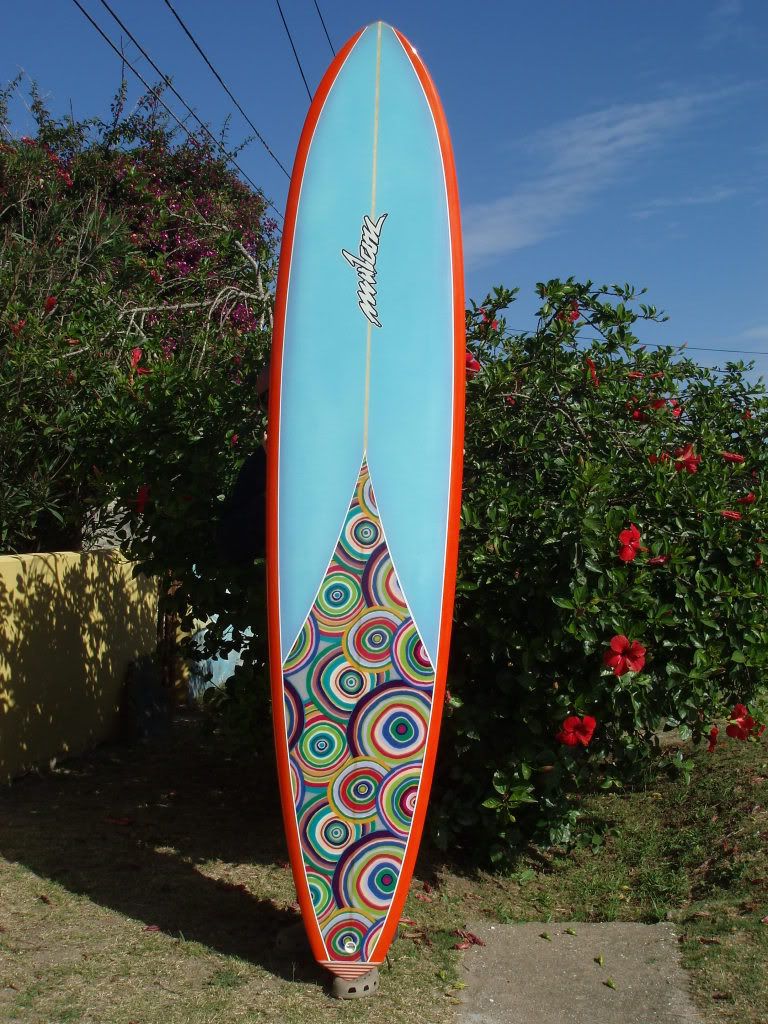 ...performance shape.
bonzer style, pulled in nose; 60/40 s semifull tucked down all the way to hard rails; slightly convex to flat to concave to bonzer channels bottom; moderate entry rocker, good amount of rocker under stance going all the way to tail; flat deck; less tail area.
front side fins were foiled different than back ones.
PU/fiberglass tailblock; inlay.
gloss/speed finish combo